Pittsburgh Steelers Football News News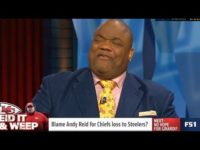 Blame Andy Reid For Chiefs Loss To Steelers ? Follow Us on Twitter: Like Us on Facebook: Disclaimer: • Companies that claim rights to my videos are entitled to the monetisations and will earn a profit from my –> Read More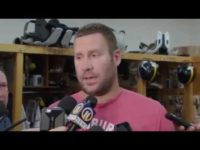 Ben Roethlisberger previews the Bengals defense and talks about who has replaced Heath Miller in recent years as his 'security blanket'. Duration: 171 Tags: security,roethlisberger,bengals,blankets,steelers,burfict
Like, Comment & Subscribe! Donate to Me & help fund my comedy career Subscribe to my channel: Follow Me on Social Media: I'm a bid nosed Haitian blooded loud mouth New Yorker with an opinion & a twisted –> Read More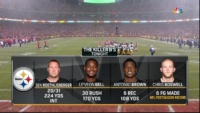 Big Ben was unable to score touchdowns on four trips inside the red zone, but he was able to mount enough drives to get six field goals from Chris Boswell. Le'Veon Bell set another team postseason record with –> Read More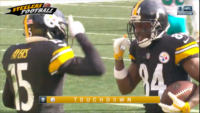 The Steelers took the lead less than three minutes into the game, held a 14-0 lead after two possessions and increased it to 20-3 early in the second quarter. The Black and Gold dominated the Miami Dolphins and –> Read More
Check out the new photo gallery of Giselle. Steelers Nation is vast and the Black and Gold have fans all over the planet. She is from Latin America and we can see that she loves to spread team –> Read More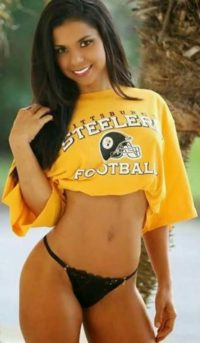 Pittsburgh Steelers Fans come in all shapes and sizes. Being a native of the city, I know that some of the most beautiful people on the planet live in and around the "City of Champions".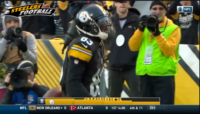 The regular season is complete. The Black and Gold finished with 11 wins and 7 in a row. Le'Veon Bell earns AFC Player of Month award for December. Bell earned league honors after rushing for 569 yards in –> Read More
This is page 0 of 7.
There are 49 news items.