Op-ed: So, Michael Vick is a Steeler Now (For a year, anyway)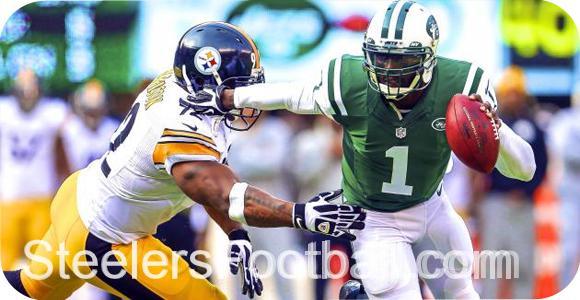 Maybe it's time we allowed the public persona of Michael Vick to finish its rehabilitation, since he's long ago finished his prison sentence. Of all cities, I think maybe he SHOULD be here in Pittsburgh.
We're one of the small handful of cities with an NFL team led by a black head coach, i.e. Mike Tomlin. Which was a long time coming. It reminds me of several decades ago, when a friend told me that where he used to live in northern PA, he couldn't walk down the street without facing the prospect of someone yelling the N word at him as they drove past. He was so happy to move to Pittsburgh. He considered it "civilized."
But after coaches, black quarterbacks have had a very slow road upward in the NFL. On the Steelers too. Kordell Stewart's career shone, then fizzled out fast; Charlie Batch was a permanent second.
Getting back to Vick: Pittsburgh, like most American cities, is a dog-loving town. You'll trip over an animal rescue place here every few neighborhoods. But while we're a city that admires a strong dog like the pitt bull, the animal filling most of our shelters is… the pitt bull. There's something wrong about that. Apparently too many people are breeding them and then abandoning the extras to shelters. Which makes me ask: Do we have a dogfighting problem here? If so, attention needs to be paid to crack down on it and eliminate it. Which is where we could use Michael Vick. How about asking him to speak out against it? How about some PSAs targeting the issue? Nixon, after all, went to China.
When a man "finishes paying his debt to society," let's stop making him pay. Think about other things, like what good he can do now. He would be a fantastic asset on the field, and the Steelers need strong backup to Big Ben so they aren't left vulnerable. (Not to mention the future of the Steelers. Picture, if you will, Vick as a permanent starter.)
The Animal Rescue League of Pittsburgh and other animal protection agencies don't have to be happy about his being here. Natural if they aren't, since they're animal advocates and it's their job to remind us to be humane to all creatures. But Pittsburgh, as a major city, must think in all directions and on all issues; the racial element to the controversy of Michael Vick's presence cries out for solutions. Pittsburgh is an excellent place for healing this part of it. After all, we love our football team so much they mention it in songs (thanks, Charlie Daniels) and our football team like any other has plenty of black players.
I say Pittsburgh should flaunt its brotherly love. We really, really like being known as The Friendly City. Google the words "friendly" and "Pittsburgh" together, and you'll start to see that it actually has that reputation. And we like living up to it. We're proud to hear about the town's neighborly qualities. In fact, the phenomenon of Mister Rogers, neighbor to all, was pretty much a natural result of what this town is all about.
Football was a part of making us this way. Pride in many different players on the field made this a superb melting pot in past decades. To quote a page describing the city's bent on this:
"We had Franco's Italian Army, those fans who were devoted to Franco Harris, who was half Italian. We had Dobre Shunka, Polish for "good ham" and focused on Steelers great Jack Ham. The Steelers allowed Pittsburghers to integrate their ethnicity with their love for football and civic pride."
Sounds like an awfully good thing. We should do that again.