Steelers Getting Prepared For NFL Week 6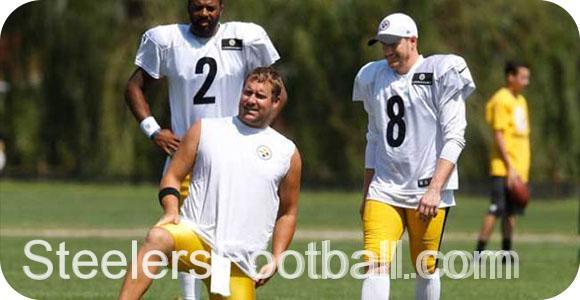 With the next game for the Pittsburgh Steelers during NFL Week 6 being against the Arizona Cardinals, they will have a tough time winning the game, but it is not impossible. With their recent victory over the Chargers, the team has learned quite a bit of their strengths and weaknesses and plan to use that to their advantage. Some of the takeaways from Week 5 game:
Risky plays pay off when done right.
Michael Vick's arm not as trustworthy.
Great quarterback pressure, bringing in sacks and hurries.
Poor Tight End defense, an early blitzing consequence.
WR Antonio Brown not as effective without Roethlisberger.
If they take these situations into consideration, they may have a chance against the Cardinals next week. They will have a pretty tough match-up against Carson Palmer, but the defense may be up for the challenge and get a few more sacks. The Cardinal offense is well-balanced, proving to be a threat not only deep, but with their runners as well.
The good news is that Ben Roethlisberger is being allowed to play in a 7-on-7 practice drills on Wednesday, but whether he is healthy enough to play on Sunday's game has yet to be seen. Brown may just have to wait another week until he is in top shape, or any other injury to the star quarterback could spell disaster for the rest of the season.
It is hard for the Steelers to adapt to an entirely new offensive strategy, especially with Vick at quarterback, as it changes the entire dynamic they have been training years to perfect. It may seem unfair, but there will be a lot of pressure on running back Le'Veon Bell to carry the offense. Switching to a mostly running offense will hurt their chances to score against the Cardinals.