Steelers Prepare To Face Patriots Without Brady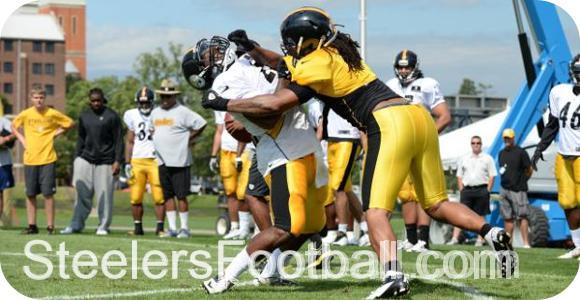 As training camp is starting, and the decision that Tom Brady will be suspended for four games has been upheld, the Steelers are training hard in order to take advantage of that fact when Week 1 of the NFL regular season starts. It seems that the team is focusing a lot of their defense, as they were ranked 18th in the league based on their 2014 defensive performance.
Their offense has been bolstered by the vast improvement of WR Martavis Bryant, as well as their addition of RB DeAngelo Williams, who will certainly give a boost to the offensive line. However, many thought their defense would suffer with the departure of Dick LeBeau, but it seems new defensive coordinator Keith Butler plans on getting the players into top shape.
Butlers strategy is to get his inside men upfield more consistently, which is why he plans on using Cameron Heywards, Stephon Tuitts, and even the new team addition of Bud Dupree. It is not looking good for the Patriots, or any other NFL team for that matter.
Many are predicting that the Steelers will have their best season so far, and it is looking like their offense and defense will only get stronger, allowing them to become a great balanced team. We will definitely see them in the playoffs this year.