Bill Cowher, Former Steelers Coach, Believes in Team Success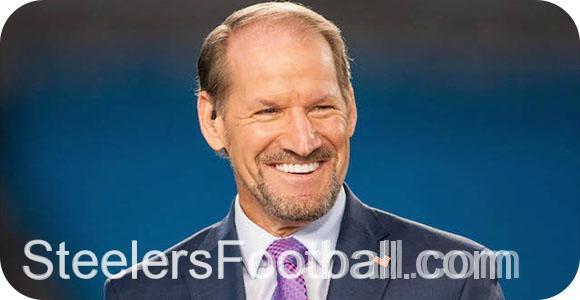 It seems that the Steelers still have hope left after an uneventful and discouraging season, as their former head coach, Bill Cowher, still believes they will have success in the future. With the hype they got in the beginning of the 2015 season, it stands to reason that many sports fans think that they have dropped in performance. However, when taking into account all that the team went through, with the constant injuries in their top players, as well as learning new strategy and plays around a new quarterback, they did pretty good getting into the Divisional playoffs round.
Their current roster is nothing to scuff at, as you look at their offense led by Ben Roethlisberger, who seems to have gotten back some of that vigor that helped him lead the team to a Super Bowl championship victory in 2009. Other players that, if remain healthy, will help lead the team: Antonio Brown, Martavis Bryant, Markus Wheaton, Heath Miller, Le'Veon Bell, and DeAngelo Williams.
The defense started to play really well near the end, meaning when they come back they will be better than before. You have players like Ryan Shazier, Cameron Heyward, Stephon Tuitt, Mike Mitchell, Lawrence Timmons, and Bud Dupree.
Many factors will influence how successful Pittsburgh will be during the next seasons. They have free agency that could help them get good back up players in case of injury, which really hurt them this season. The NFL Draft will be very important, as they need to pick players they can groom to take over, and of course, the most important factor, health. What destroyed their chances this season was due to many players getting injured, whether it was a few games or out for the season, it all led to an uncertain season.
Nothing is set in stone, and these are the opinions of Cowher, but it still gives them a big possibility to make the franchise great once again. The Steelers have a lot of opportunity, let's hope they take full advantage of their talent.