Important Game For Steelers As They Face Oakland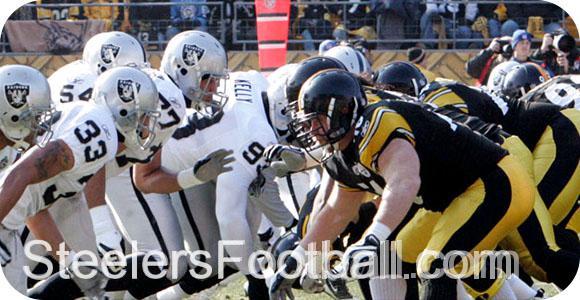 The Steelers are preparing hard for this week's game against the Oakland Raiders, as it is not only important to get a victory, but could also determine which team potentially becomes the Wild Card and moves on to the playoffs. Despite being the favorites to win by every sportsbook out there, the team will have a very hard game this Sunday. Here are a few factors that could change the pace of the game:
Ben Roethlisberger Not At 100%
Despite being able to play again, Roethlisberger did not seem to be up to his old self last week when they lost against the Cincinnati Bengals 10-16. He threw for 262 yards and 1 touchdown, but what really held them back was giving up 3 interceptions and getting sacked 3 times. With a still recovering quarterback, they sure didn't protect him that well. He will need to step up his game as there are many other issues the team is facing, and they will need him in top shape.
Constant Injuries
The Steelers have been plagued by constant injuries, and it has shown how much they need some of the recovering players, especially Le'Veon Bell. Apart from Roethlisberger, Bell the next most important player on the team, as he is their best running back, and also helps with receiving and blocking; an all-around great player. With Bell still out, they have to focus their efforts in other areas, which include their defense that is looking better than before.
However, there is some good news as Martavis Bryant and Stephon Tuitt are looking much healthier, and have been participating in practices this week. Depending on how well they continue to perform, they could see some game time this Sunday. With Bryant coming back from illness, he has the best chances of playing, while Tuitt and his knee injury are taking it day-to-day.
This Week 9 game is very important for the Steelers, as it could hurt them down the road and their chances at getting into the playoffs. With how the team is currently performing, they stand a small chance of beating the Raiders.