Roethlisberger To Start For Steelers For NFL Week 8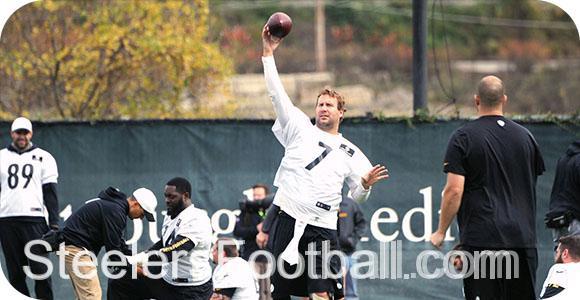 Great news everybody! It seems that the Steelers are finally getting their star quarterback back after four weeks of recovery. Ben Roethlisberger was on the injured list after receiving a terrible hit during the Rams game, where safety Mark Barron sliced into his knee. However, he was seen participating at full practices this week, where he was looking good and healthy.
He started the season off with a bang, getting a 75.3 percent completion rate and a 113.1 passer rating before getting sidelined, which would have put him with the top four quarterbacks of the league. With his great start, Roethlisberger doesn't feel like he is up to standard just yet, even if everyone else on the team saw him do great at practice. As he said on Thursday,
"I felt OK. I felt I missed more throws than I wanted to. I was disappointed. Maybe it's because you hold yourself to a certain standard and I wanted to complete every pass.''
This is how great players should always feel, like they can always do better and strive to perform at their best. After weeks of fans suffering through the games, after losing 3 games and winning only 1, as they switched between two backup quarterbacks, Michael Vick and Landry Jones. It goes to show how important Roethlisberger is to the offense. It also puts into question, what will happen when he finally does decide to retire.
The franchise needs to think about the future, as they have seen that their team relies too heavily on their star QB. They could always try to continue mentoring and coaching Jones to be a heavy thrower, or could try their luck, hopefully soon, at drafting a promising quarterback that resembles Roethlisberger's overall talent.
This is a question for after the NFL season, as Roethlisberger is ready to get back out onto the field and hopefully get the Steelers back on the winning track as they face the Cincinnati Bengals, and maybe lead the way to the playoffs and the Super Bowl.