Steelers Beat Bengals, Injuries And Forecasts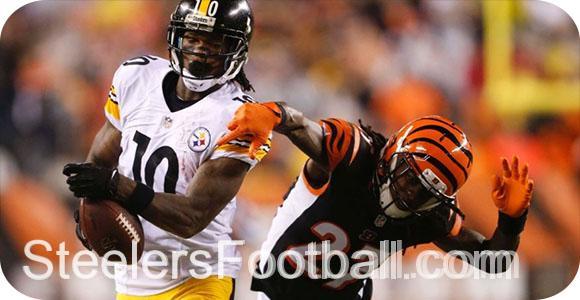 In a hugely unexpected turn of events, other than for fans, the Pittsburgh Steelers had a great game and won against the Cincinnati Bengals. It was a very close game, with only a 2-point difference, ending the game at 18-16 in favor of the Black and Gold. Simply by looking at the score you would think it was a highly competitive match, but what you would not see is how the players suffered to countless, brutal hits from the opposition; most of them illegal according to the NFL guidelines.
As Pittsburgh scored 15 points in the first three quarters, holding Cincinnati scoreless up until the 4th quarter, where surprisingly they mounted a comeback. They managed to score 16 points, and it wasn't looking good, but thanks to the last minute field goal, it gave them the push needed to win out in the end. The highlights of the game, as mentioned before, were the hits and injuries that the Steelers roster suffered.
The hardest hit of the night was against Antonio Brown, who was hit directly on the head by Vontaze Burfict. Brown clearly had no possession of the ball, and it seemed like Burfict knew exactly what he was doing; although he and teammates state that it was unintentional. This hit caused Brown to suffer a concussion, which could leave him out for the next game.
It was due to Brufict getting called on for unnecessary roughness and Adam Jones called for unsportsmanlike conduct that changed the Bengals comeback to their downfall. With Ben Roethlisberger stepping in late in the game, he managed to keep the team together. Chris Boswell kicked a 35-yard field goal with only 14 seconds left in the game, which gave them their victory.
They will now be facing the Denver Broncos this Sunday, with the Steelers as underdogs at +6.5 spread to beat. Hopefully they will play even better this week and see them one game away from the Super Bowl.