Updates On Steelers Players At Training Camp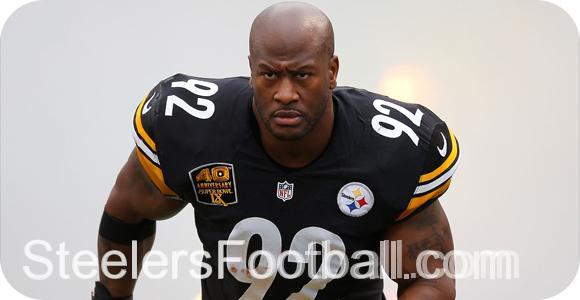 As the Steelers had an embarrassing defeat against the Vikings during the Hall of Fame Game, the players have been pumped up during this week's training camps, looking to give their fans some certainty that they will perform like the top NFL team they are during the regular season.
They were able to see where the team was lacking and are working hard to strengthen those areas. Sadly, during the HoF game kicker Shaun Suisham suffered a career-ending injury, but they quickly recovered as they signed Garrett Hartley, who has an impressive kicking history.
Other injured players that are out include: Cameron Stingily (surgery), Robert Golden (knee), Dan McCullers (hamstring), Jordan Zumwalt (groin), and Ross Ventrone (lower-leg). This hasn't been enough to dampen the motivation that players have, especially since James Harrison, #92, was spotted back in uniform.
Harrison brings a higher level of motivation to the team, and just having him healthy enough to be back on the field and training with the rest of the team will surely boost morale. Other healthy players that were able to practice: DeAngelo Williams, Martavis Bryant, and Markus Wheaton.
On top of it all, QB Roethlisberger was performing quite well, especially with passes to Antonio Brown, Will Johnson, Martavis Bryant, Heath Miller and Markus Wheaton. However, Jesse James dropped a pass, which was a flashback to his performance during the HoF game. All in all, the Steelers are looking amazing.