Pittsburgh Steelers Possibly Become Next NFL Dynasty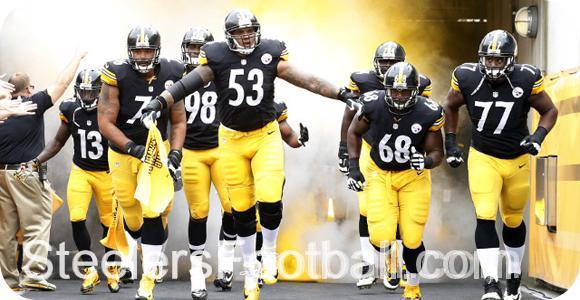 The Steelers were once a powerhouse in the NFL, but they had progressively gotten worse over the years, however, they could be making a comeback. Currently, the New England Patriots are the reigning team, but they will eventually fall from that position. According to SBNation, the Steelers are one of five teams that could possibly become the next NFL Dynasty.
According to SBNation.com:
They've got the franchise quarterback in Big Ben, known for his knack for big plays in big-time moments. Ben Roethlisberger, 33, isn't getting any younger, but still has at least five years left in his illustrious career if he stays healthy. He doesn't do it all himself, though, and it doesn't hurt that the Steelers appear to be the league's best evaluators in wide receiver talent, giving Roethlisberger an unending supply of speedsters to catch his passes. A focus on balance is pretty important as well, and you could make the argument that Le'Veon Bell could emerge at the top as the NFL's best back after Adrian Peterson and Marshawn Lynch retire. Pittsburgh's explosive, star-studded offense doesn't appear to be going anywhere soon.

That's only part of the equation. The Steelers also have an extremely stable and consistent owner in the Rooney family, a highly respected GM in Kevin Colbert and a tenacious and long-standing coach in Mike Tomlin. That consistency and continuity in system and philosophy helps makes Pittsburgh perennial contenders. They've got two Super Bowl wins in the past 10 years, which gives them a big head start in the legacy department.

The Steelers' leadership core on defense is aging — Troy Polamalu and Ike Taylor retired; James Harrison is 37 — and Dick LeBeau is gone. However, there's been an infusion of talent through the draft on that side of the ball that could help them continue their tradition of defensive excellence. Their young defensive talent is still a wild card, which makes this projection a little more difficult.

I never underestimate the power of the system and philosophy in Pittsburgh, and it starts from the top-down.
Among the other possible NFL Dynasties include: Seattle Seahawks, Baltimore Ravens, Green Bay Packers, and the Indianapolis Colts. It is still a tough road ahead for the Steelers, but it seems that their players are more than ready to start bringing the team back into victory and glory, perhaps even better than their past.