Four Steelers Players Represented on ESPN.com Top 100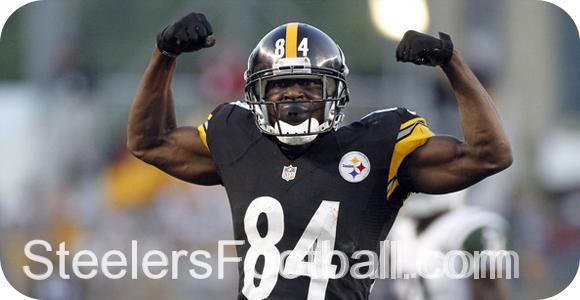 In direct competition with the NFL, ESPN.com decided to release its own version of the Top 100 list. On this list, we will find four players from the Steelers camp are on it, proving that they certainly do have a lot of talent on the team. They didn't just pull names out of a hat, as they have certain criteria when they ranked the players:
Parameters: Rate players based on how good they are — period. All NFL players were eligible.
Process: Rate every player on a scale of 1-100. A score of 100 implies an all-time level of excellence; a 1 is for a player who doesn't belong in the NFL.
Panel: More than 70 voters. NFL analysts, reporters and statisticians — both from ESPN and outside ESPN — including former players and NFL front-office members.
As such, here is where the four players are ranked:
| | | | |
| --- | --- | --- | --- |
| ESPN.com RANK | NFL.com Rank | PLAYER | RATING |
| #10 | #8 | Antonio Brown | 92.97 |
| #24 | #26 | Ben Roethlisberger | 88.93 |
| #25 | #16 | Le'Veon Bell | 88.85 |
| #65 | #83 | Maurkice Pouncey | 82.46 |
They were not that far apart when you compare both Top 100 lists, with Pouncey being the one that benefitted the most, as he was pushed down 18 spots, even despite his recent injury, his previous season performance was spectacular. Being ranked so high up, Antonio Brown was given a good critique of his 2014 performance by ESPN.com:
All Brown did in 2014 was catch 129 passes, the second-highest single-season total in NFL history. And in the age of the "freak" wide receiver, there's an unmistakable narrative around the league that the 5-foot-10, 180-pound Brown is actually the NFL's toughest cover. "He has elite quickness and speed to create separation on almost everyone he goes against," said an NFC evaluator. "There isn't a receiver quicker out of his breaks," said one voter. The miracle in all of this: Barely five years ago, there were 22 wide receivers drafted before Brown, who the Steelers nabbed late in Round 6.
There are many other great players in the League, as well as on the Steelers roster that deserve to be on that list, but were left out. Seeing as how there were only 100 spots to fill with thousands of players to choose from, this list certainly did do justice. We know these lists don't really matter when the new season starts, but it does give players something to aspire to with their performance.