Players On The Steelers Roster Making Positive News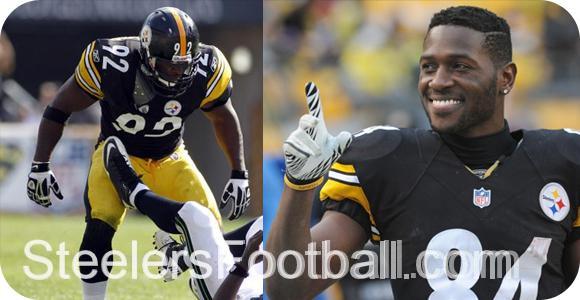 Each week it comes as no surprise that we only hear great news coming from the Steelers roster, as each one of the players seems to give their honest and best foot forward. OLB James Harrison took it upon himself to defend fellow player, New York Giants defensive end Jason Pierre-Paul, as his news of getting his right index finger amputated was posted on twitter.
ESPN's Adam Schefter posted the picture of the medical records of Pierre-Paul, which made Harrison quite mad. Pierre-Paul got into a fireworks accident over the weekend, and has had several surgeries since. It seems like Schefter took a personal matter and turned it into a way to get media attention. According to HIPAA laws, none of their rules were violated by ESPN or Schefter, as it does not apply to news outlets.
It is still regrettable that an injury like this has to get the media crazies involved, but good news is that Pierre-Paul is said to play in 2015. On happier news, another great Steelers player has received a great honor, as WR Antonio Brown was rated #8 in the NFL Top 100 list, which should come to no surprise to any fan.
Brown had some great stats this last season posting:
Receptions: 129
Yards: 1,698
Touchdowns: 13
This marks the fourth player in the franchise to get voted into the Top 100, along with RB Le'Veon Bell (16), QB Ben Roethlisberger (26th), and C Maurkice Pouncey (83rd). It looks like the Steelers will have a great season in 2015, with the help of the great players they have on their roster.