Steelers Le'Veon Bell Voted As No.16 In Top 100 Players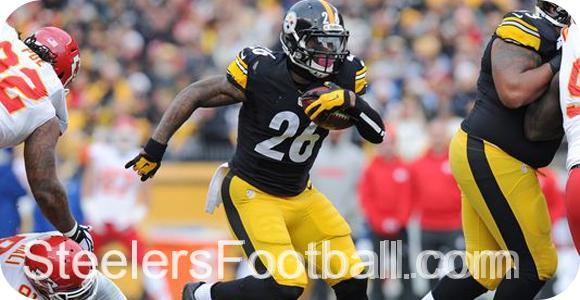 The Steelers have a player added to the Top 100, as No. 16 in the rankings. The player, running back Le'veon Bell was voted into the list on Wednesday, as he is the third player from the franshise to make this list, with Ben Roethlisberger ranked No. 26 and Maurkice Pouncey ranked No. 83.
There has been a lot of great news for the team, as well as for the Pittsburgh fans, as they have been ranked 9th in overall team rankings, getting key players voted into the NFL Top 100 list, and many more, and it is still the offseason. Let's hope all this hype doesn't get to their head.
The most likely reasons that Bell was voted to such a high rank was due to his outstanding performance, including:
Voted Steelers 2014 MVP
290 Carries
1,361 Yards (5th for Team)
8 touchdowns
2,215 yards from scrimmage (2nd in League)
83 receptions and 854 receiving yards (1st for RB's)
114 first downs (1st in League)
It is no surprise why Bell was voted as No. 16, and there are still another 10 spots open that will be voted on Wednesday, July 8. Check out Bell's video of his nomination here.