Mini Camps Giving Promise To Steelers Offense And Defense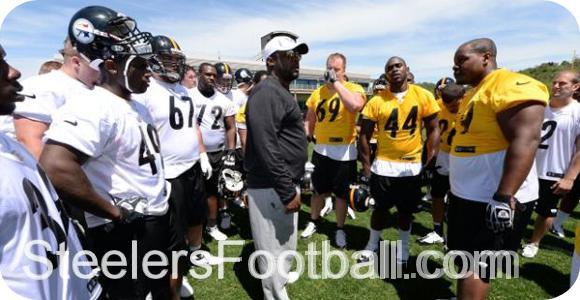 The Steelers offense and defense suffered last season, but after seeing how certain players performed, it is looking much better the team. With Ben Roethlisberger at the helm, along with many of the up and coming receivers, including Martavis Bryant and star running back DeAngelo Williams, the offense is starting look very strong.
The offense has improved, but what about the defense. There are several young players that have been groomed to become stars on the team, which include:
Senquez Golson: 2015 second round pick Cornerback.
Jarvis Jones: 2013 first round pick Linebacker.
Bud Dupree: 2015 first round pick Linebacker.
Ryan Shazier: 2014 first round pick Linebacker.
Stephon Tuitt: 2014 second round pick Defensive End.
They are quite young, some with only one or two years of experience in the pro's, and other barely out of college, so how much experience we will see on the field is still to be seen, but if Mike Tomlin is considering to put them on the starters list, he must have seen some amazing performances from them during the camps and OTA's.
Check out what else is going on in the mini camp and what other players have stood out here.