Pittsburgh Steelers Rookies Get Extra Lessons At OTA's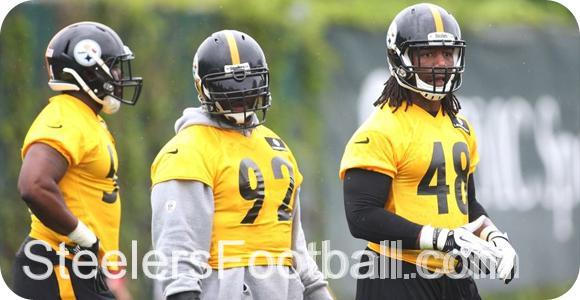 During the Pittsburgh Steelers days in the organized team activities (OTA's), Anthony Chickillo and other rookies on the team were given additional courses; courses that did not involve any football. Under the guidance of Patricia Rossi, a business etiquette coach, the rookies sat through 3 hours and a half session.
Head coach Mike Tomlin decided to institute these etiquette classes, so that his players would not have to guess when placed into situations they were not accustomed to. As any athlete would say, they are mainly focused on the sport, but as a professional they have to deal with politics and media, which can certainly overwhelm anyone.
Rossi started the session by showing them the proper ways to give a handshake, as there are many different ways. Among other things taught, they are told how not to stand, as well as eating and fine dining. As someone who has only ever used one fork or spoon, I can understand the confusion when you are given three different sets.
This is a great way for the rookies to bond and get to know each other, as well as giving them all the tools they need to properly fit into society, no matter where they go, etiquette is always present, especially the handshakes.